With our subsea fibre optic network and 4G LTE footprint, Tampnet has a world-class digital infrastructure that enables digitalization of offshore operations within Oil & Gas, Maritime and Wind Energy.


The Connected Worker
In Tampnet we focus on connecting offshore workers with wireless devices and wearables so that they can get access to real-time data and optimize planning and execution of day-to day operations. Also the connected workers can easier collaborate across installations with transparent coordination with control room operators and fellow workers. We get your data to the cloud.


Internet of Things (IoT)
Gain operational intelligence by collecting data with sensors – from legacy equipment to new systems software – to maximize productivity and efficiency across upstream, midstream and downstream processes. Track your entire fleet through a cloud based dashboard and use your mobile friendly dashboard to monitor equipment location, understand usage patterns, check for mistreatment and understand certification status. We get your data to the cloud.


Security
Most importantly we will protect our customers from cyber-threats so that the offshore digital transformation can be executed without problems or set-backs. Through our cooperation with Darktrace we can now offer the Darktrace Cyber AI Platform. Cyber AI is a self-learning technology – like the human immune system, it learns 'on the job', from the data and activity that it observes in situ. This means making billions of probability-based calculations in light of evolving evidence.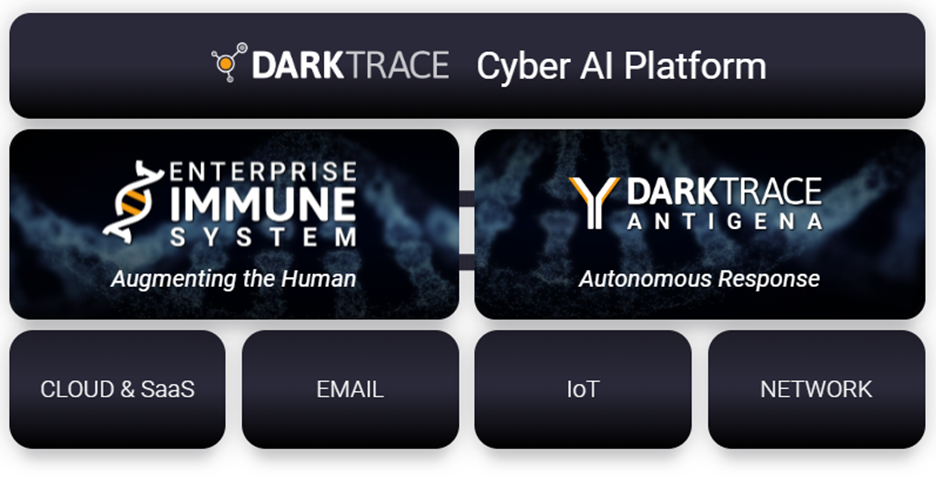 This self-learning ability enables Cyber AI to uncover rare and previously unseen patterns in information, amid the noise of everyday activity across an organization's digital systems. By detecting subtle deviations from the organization's 'pattern of life', it can distinguish friend from foe – and highlight true cyber-threats or attacks that would otherwise go unnoticed.
Want to know more about digitalization or our digital services?