Tampnet owns and operates the world's largest offshore high capacity communication network in the North Sea and the Gulf of Mexico, serving customers within Oil & Gas, Wind Energy, Maritime and Carrier sectors with first class telecommunications.

With offices in the UK, the Netherlands, USA, Brazil and Australia, Tampnet connects offshore installations to redundant and reliable terrestrial networks with high capacity and low latency (high speed).

Tampnet also installs and operates offshore 4G LTE coverage networks enabling roaming and the digital transformation and internet of things (IoT) on offshore oil & gas platforms, offshore windfarms and service vessels and other commercial vessels.

Superfast subsea fibre optic network
Fibre optic communications revolutionize operations offshore. High capacity broadband access enables faster and improved decision-making, increased efficiency, improved safety and major cost savings. And not the least it reduces the carbon footprint of merely all operations.

Compared to traditional satellite communication, subsea fibre cables have virtually no delay. This allows for instant distribution of critical data from offshore operations and takes video conferencing to the next level. With real-time communication, you can benefit from your core expertise while keeping them onshore, available for multiple operations. Needless to say, this is also a huge benefit in a HSE perspective. The distance between onshore and offshore has never been shorter.

Currently we serve more than 350 oil and gas platforms, FPSOs, exploration rigs and windfarms in the North Sea. In total, Tampnet owns and operates an infrastructure based on 3,000 km and 80 radio links.


Offshore coverage and extended internal coverage
4G LTE: Access to the Tampnet network has traditionally been reserved for fixed, producing assets and drilling rigs on long-term contracts. Even though vessels and rigs have been operating near the infrastructure, they have not been able to connect to the network. Up to this point satellite has been the primary option. This is flexible, but high in latency and limited in bandwith. In order to extend the reach of our services and network to include rigs and vessels in motion, Tampnet has introduced an offshore 4G network based on mobile technology. This service will give mobile and rotating rigs and vessels reliable communications links, even in rough weather.

Line of sight: The use of point-to-point radio link connectivity is a well proven technology commonly used by telecom operators across the world. This is particularly effective in areas where fibre cabling is complicated and costly. The technology is robust, well proven and offers both high capacity and, low latency and high reliability. Tampnet has connected a large number of fixed offshore platforms via radio link, and currently offers fully managed and redundant radio link connectivity through approximately 50 radio link hops, several of which are part of our core network.


Extended internal coverage
Most of the time our maritime 4G LTE coverage penetrates offshore structures so that you can make use of the coverage for operations inside. This is not always the case and then we can install antennas pointing inwards establish 100 % coverage inside as well – this is what we call Extended internal coverage.


Constantly expanding
Tampnet has developed a high capacity, resilient and low latency communication network of fibre backbone cables and radio links. Our goal is to become the preferred offshore network provider, and we are constantly expanding the infrastructure and improving the capacity.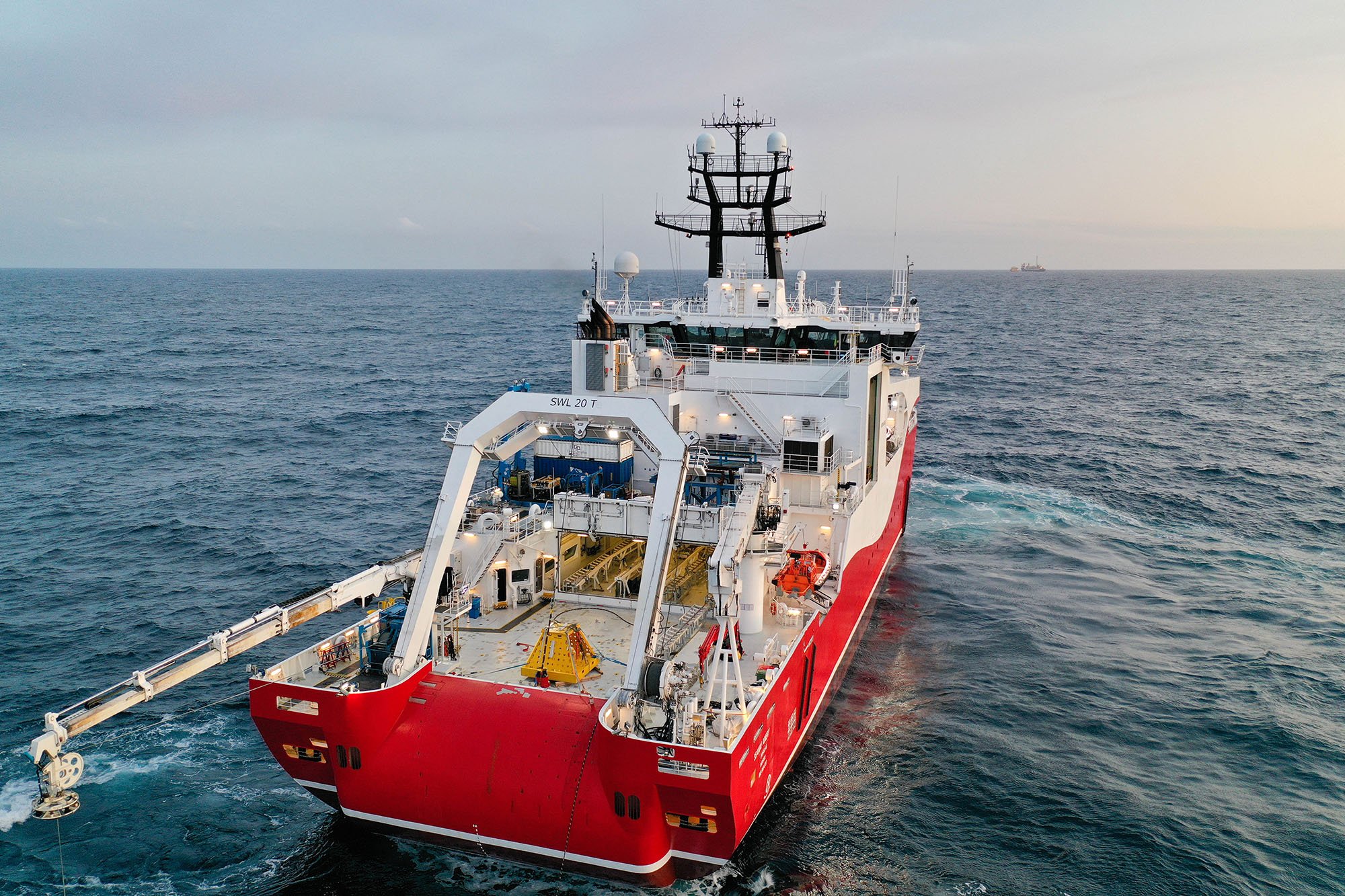 Want to know more about our offshore coverage?