NORFEST - RFS Q4 2023
Tampnet Carrier's latest submarine fibre optic cable project is under way!
Providing greater capacity, more redundancy and direct routes along the coast of Norway and into Sweden, the unique and reliable routes generated through the system will provide access to the most in-demand locations.
This project has been commissioned to enhance routes connecting the UK to Europe via the Nordics, with over 700km of brand new fibre!
NORFEST has 10 landing points which have been strategically selected to provide connectivity to the most sought-after PoPs and carbon-neutral data centres in the Nordics, with maximum flexibility to ensure robust, reliable and scalable services to meet future demands.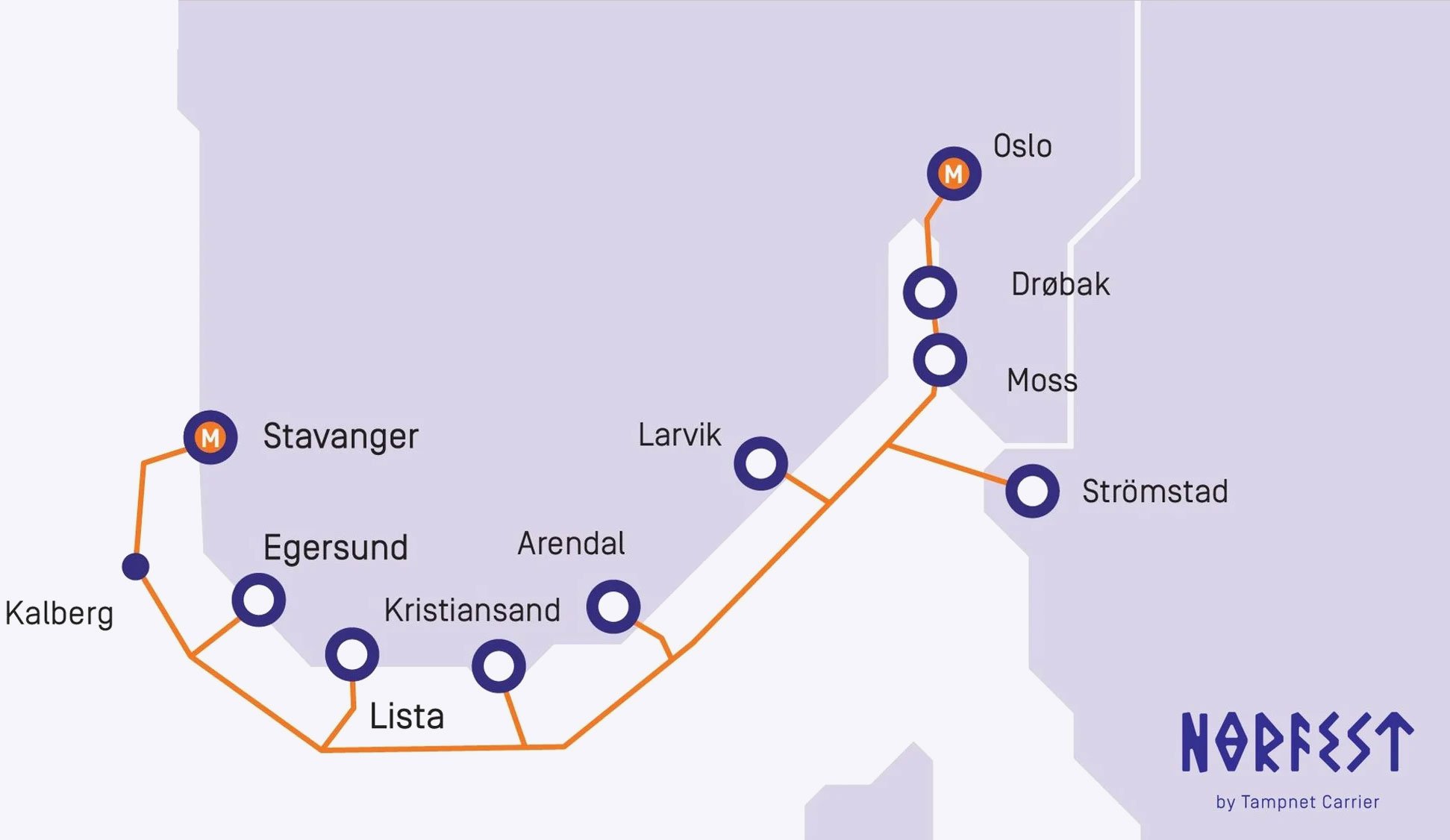 In keeping with Tampnet's stringent quality and performance standards, the new infrastructure will provide reliable, low-latency, high-capacity connectivity to vital Data Centres and PoPs, with unique routing options to enhance your critical operations.
Project progress
24 June 2023: Cable loadout was carried out at Nexans' Rognan Cable Plant Pier. The process was smooth and completed well ahead of schedule!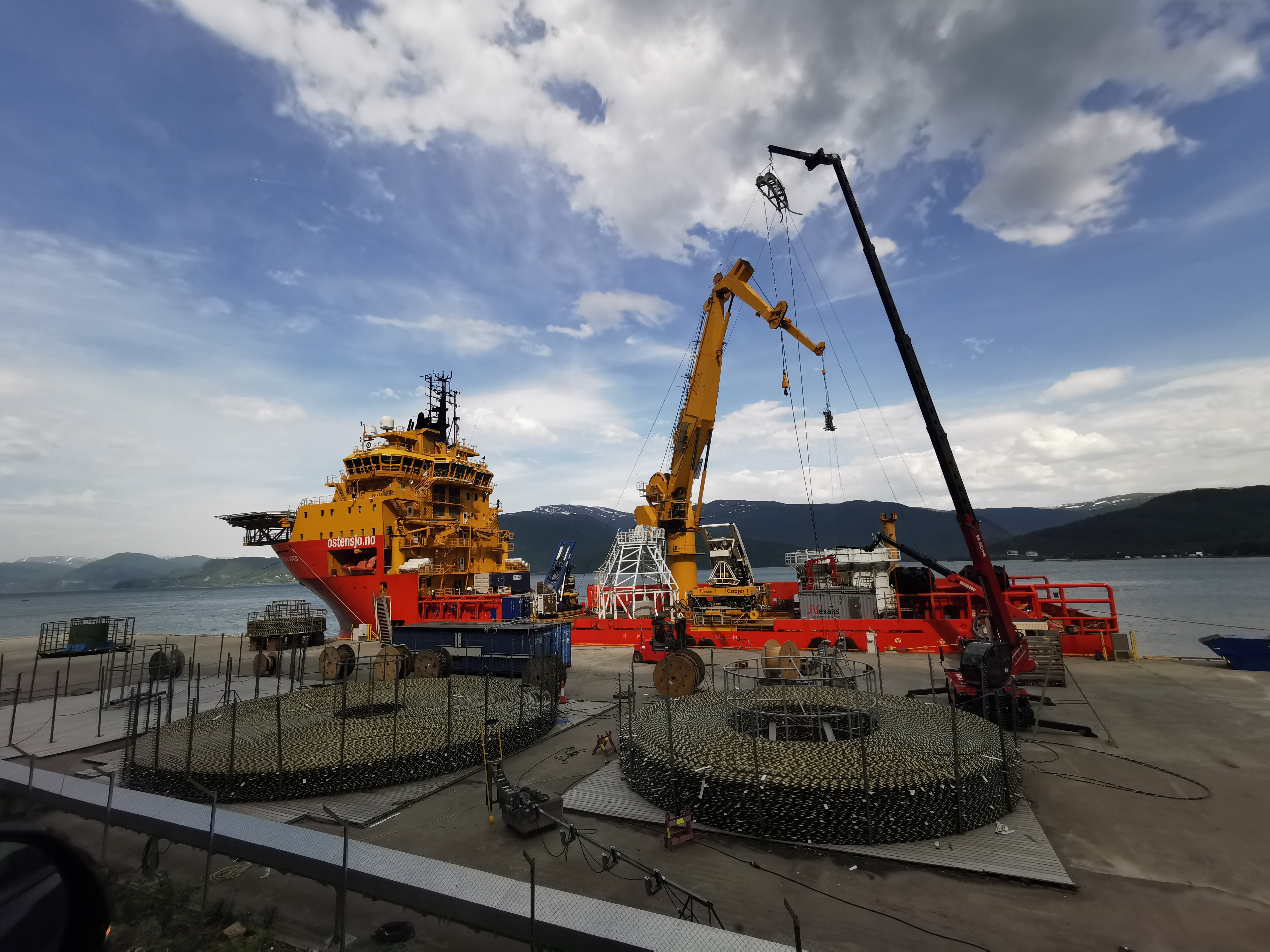 27 June 2023: Our first branch was laid from the Egersund shore, heading out to sea for connection to the Western trunk which will be installed in July.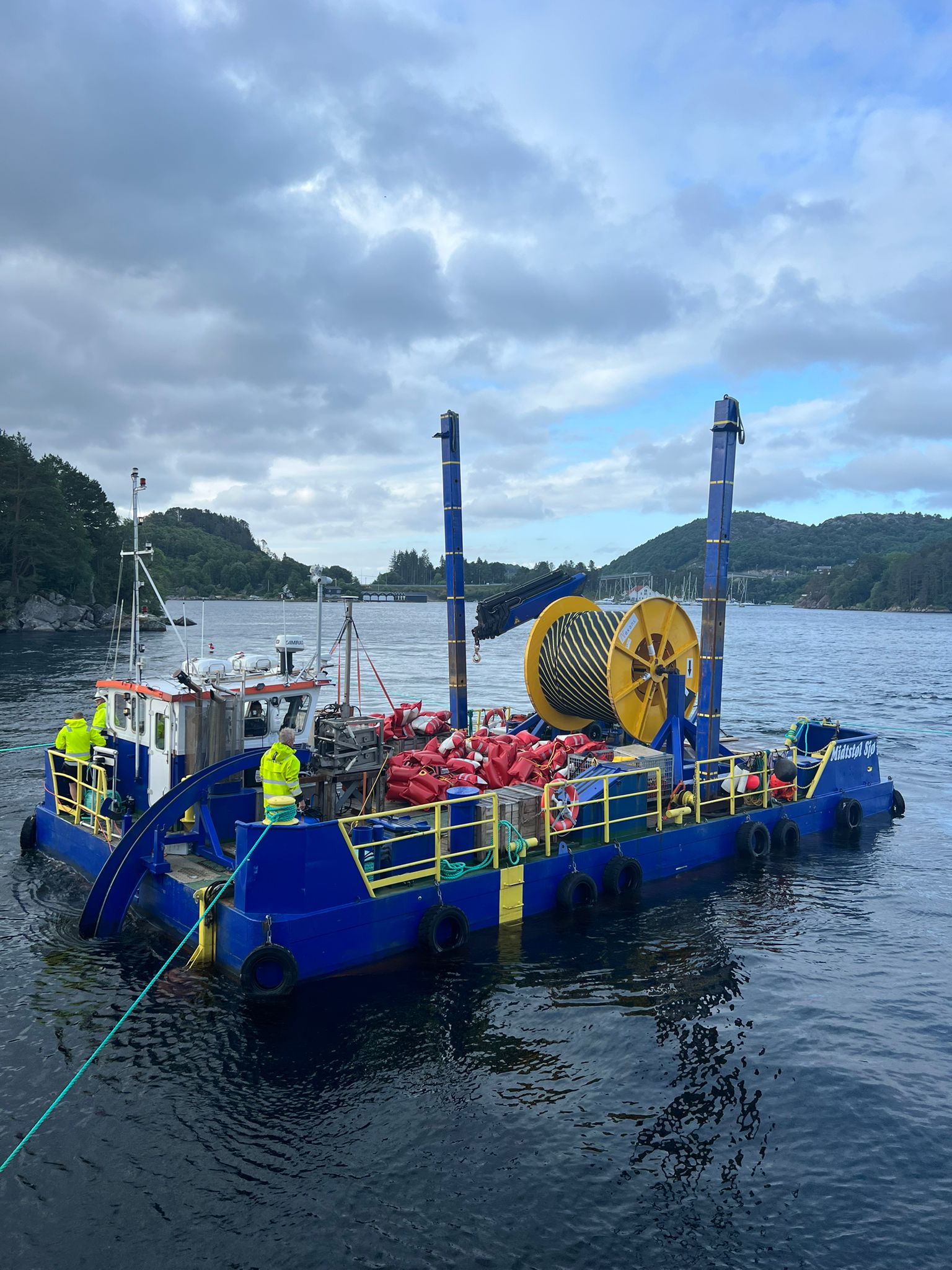 19 July 2023: The Edda Fjord began installation of the Stavanger Branch from Green Mountain Data Center.
Over the next few days, the team move north west through the channel and continue south to Kristiansand.
26 Aug. 2023: The Norfest Western Trunk installation scope continues, with the Kristiansand branch floated into Nodeviga over the weekend and tied back to our landing station.
Next we will be heading into Lista to install the final branch of the Western Trunk.