May 7, 2019
Tampnet's new reseller, IFB has a mission to deliver the best connections possible for its customers, even in remote and hard to reach locations, securing increased capacities and choice for its North Sea and International customers.
Being a key supplier to the energy sector for over 20 years, IFB understands how crucial it is to have fast, secure and reliable connections to operate efficiently across multiple geographies. This is becoming even more important as data and real-time data becomes a must-have for the sector. Using Tampnet's network, IFB connects users, systems and data on and offshore in Aberdeen and Houston bringing rig-to-rig connectivity between the North Sea and the Gulf using 4G, fibre and international connectivity delivering low-cost and high-performance services to the marketplace. IFB CEO, Graeme Gordon says:
"Bad connectivity gets in the way of innovative and productive businesses in any sector but especially in an IoT (internet of Things) environment such as Oil & Gas. Working with Tampnet means IFB provides secure business critical connections in even more locations more of the time, allowing our clients to grow and manage their businesses better."
IFB has been working with Tampnet since 2015 and as Tampnet have developed their National, International and Offshore networks in Europe and North America IFB have been able to provide their clients with the high-speed, high-capacity connections that their businesses need. This means IFB are supporting more clients and users, with more devices creating and using more data real-time, than ever before.
"In addition, being connected to IFB means you can also access 4G connectivity from offshore platforms and vessels back to onshore operations and control centres anywhere in the world. Having this quality and level of connectivity is a real game changer for an industry which has been reliant on much more expensive and technically inferior Satellite Communications for decades", Gordon concludes.
"Our agreement with IFB is further evidence of our expansion and growth as we develop key partnerships to fill the capacity on our advanced 4G / LTE network," says Per Helge Svensson, CEO of Tampnet. "Tampnet is now deploying this technology to achieve full coverage in the Norwegian and British sectors of the North Sea in the first half of 2019, and the Danish and Dutch sectors will follow soon after. We are looking forward to a fruitful cooperation with IFB", Svensson points out.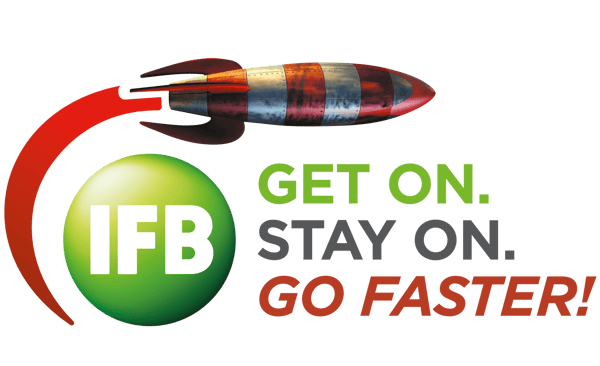 Per Helge Svensson, Chief Executive Officer
Mobile: +47 905 29 868
Email: phs@tampnet.com