Published by:

Søren Arentsen
Published on:
JB IoTEC have performed a successful first pilot test of the JB SafeLink™ broadband router in cooperation with global oil service company Archer and Tampnet.
The pilot testing was planned and performed in collaboration with Archer Wireline Norway on an offshore well service operation on the Norwegian continental shelf. Lasse Nordhus, Technical Manager at Archer Wireline Norway explains that the pilot went according to plan.
We used the JB SafeLink™ broadband router to connect our Wireline Winch Unit to the Tampnet 4G network to enable real-time transmission of run data during well operations,

Lasse Nordhus
Technical Manager, Archer Wireline Norway
Run data is data about depth, speed and tension on the wire used in the well. "We could monitor and transfer the operational data real-time and therefore there was no need to manually upload the data after the operation, so the entire operation was smoother and more efficient", he points out. In this case 4G was tested as a back-up connectivity solution in case WiFi, fiber or ethernet would be out of order or not available.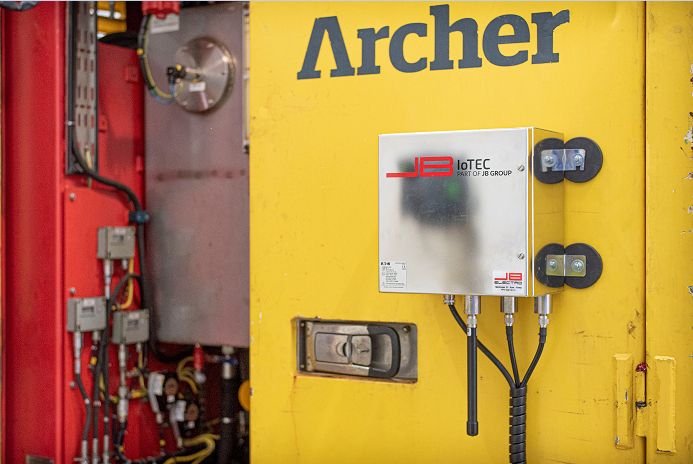 The JB SafeLink™ broadband router is designed and developed "in-house" by the user for the user enabling safe, compliant, and dependable seamless mobile broadband onshore and offshore in hazardous area applications. Furthermore, data and connectivity are secured at the highest level through private APN and there are absolutely no compromises on hazardous area safety either with ATEX/IECEx compliance.