July 19, 2019
Tampnet has been awarded a contract to supply 5G LTE coverage to oil and gas operations offshore Newfoundland, Canada.

Following a competitive process Tampnet has been awarded a contract for building and operating a 5G LTE network on two platforms offshore Newfoundland – Hebron, operated by ExxonMobil Canada Properties, and Hibernia, operated by Hibenia Management and Development Company Ltd (HMDC). ExxonMobil Canada is the lead owner for Hibernia.
Both Hebron and Hibernia are connected to shore by a redundant fiber network, which in turn means superior 5G LTE services will be provided more than 300 kilometres from the coast of Newfoundland.
Tampnet has teamed up with St. John's-based offshore telecommunications expert, Atlantic XL, for this project and future LTE build-outs in the region. Atlantic XL engineers will be working closely with Tampnet's experienced LTE experts on the pre-engineering and installation of the offshore assets in question, to ensure the appropriate transfer of knowledge and expertise, also allowing Atlantic XL to play a key part in the maintenance and future expansion of the LTE network.
"This LTE build out is a great opportunity for Tampnet and our first step toward what we believe will be a much greater adventure for our company in this very exciting region. We are pleased to have the local expertise and knowledge of Atlantic XL by our side, and we are confident this project will be key to bringing offshore LTE expertise to the region. To us, it is evident that our service model, experience and success with offshore fibre and LTE in other basins, such as the North Sea and the Gulf of Mexico, has carried some weight in this process," said Tampnet CCO, Trygve Hagevik.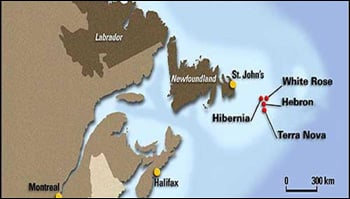 For more information please contact:
Per Helge Svensson, Chief Executive Officer
Mobile: +47 905 29 868
Email: phs@tampnet.com
Trygve Hagevik, Chief Commercial Officer
Mobile: + 1 713 444-4463
Email: th@tapnet.com