Published by:

Søren Arentsen
Published on:
(Houston May 12th, 2020) After three years of cooperation, one of Tampnet's deepwater clients in the GoM has chosen the company to deliver carrier grade connectivity services to four additional fixed production assets and one FPSO. The contract also covers a renewal on three existing fixed producing assets.
The client, who wishes to remain unnamed, highlights Tampnet's investments, game changing technology and build-out to their growing GoM portfolio as the reasons for the contract extension, as well as the high quality of service received to date.
We are extremely proud that one of the largest oil and gas producers in the Gulf of Mexico has chosen us to be their sole supplier of telecommunications. This contract extension is further evidence of our market leading position across multiple geographies in servicing offshore assets.

Trygve Hagevik, Tampnet CCO.
With this agreement, Tampnet will provide high-speed, low-latency connectivity services to a total of seven production assets and one FPSO in GoM. At present there are a total of three FPSOs in operation in GoM and Tampnet is providing LTE connectivity to all of them. In addition, Tampnet will connect services to the client's drilling and marine operations for contracted drilling rigs and vessels. Tampnet will also offer additional mobility services made available by its LTE network, such as mobile worker solutions and Narroband IoT for sensors and other digitalization initiatives.
Click here to read more about Tampnet's digital services.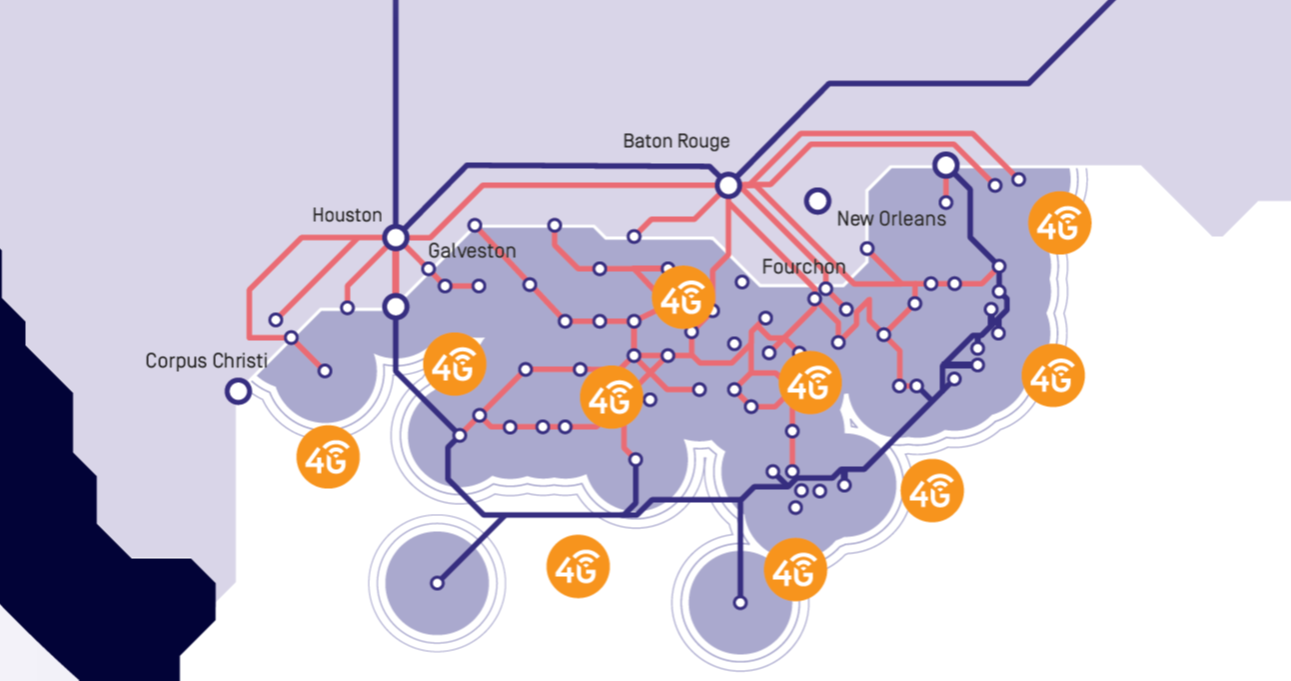 For more information please contact:
Per Helge Svensson, Chief Executive Officer, Tampnet
Mobile: +47 905 29 868
Email: phs@tampnet.com
www.tampnet.com

About Tampnet
Tampnet was founded in 2001 in Stavanger, Norway and operates the world's largest offshore high capacity communication network in the North Sea and the Gulf of Mexico, serving customers within Oil & Gas, Wind Energy, Maritime and Carrier sectors with first-class telecommunications. The company employs more than 100 people, is headquartered in Stavanger, Norway and has offices in the UK, the Netherlands, USA and Brazil.Tampnet connects offshore installations to redundant and reliable terrestrial networks with high capacity and low latency (high speed).

Tampnet also installs and operates offshore 4G LTE coverage networks enabling roaming and the digital transformation and internet of things (IoT) on offshore oil & gas platforms, offshore windfarms and service vessels and other commercial vessels.

Tampnet International Carrier is Tampnet's European and transatlantic fiber infrastructure network, passing through eight selected countries. Tampnet International Carrier is all about connectivity, capacity, speed, and milliseconds – data transfer with minimum delay - without compromising quality and reliability. Our unique network routes connect 30 vital data centers in 12 European and American cities and central hubs.