Published by:

Søren Arentsen
Published on:
(Houston August 24th, 2020) Tampnet has agreed to purchase a 1,200km offshore fibre cable system in the Gulf of Mexico ("GoM") from BP.


This is an extremely important milestone for Tampnet as it enhances our infrastructure in the GoM from which we can serve even more customers. We believe an independent telecoms operator will be attractive to new customers and we are committed to delivering the same high level of communications as customers experience today.

Per Helge Svensson, CEO Tampnet Group.
Commercial terms are not being disclosed. Subject to receipt of required third party and regulatory consents and approvals, the deal is expected to close by the end of 2020.
Largest network operator in deepwater GoM
Tampnet currently generates c. 15% of its revenues in the GoM. This acquisition will allow Tampnet to take ownership of a key subsea fibre cable system, which was already being used for its offshore LTE network, while significantly improving its infrastructure and market position in the region. Tampnet is the largest network operator in the deep water GoM segment and fibre ownership marks a significant step in its growth and differentiation in the region.
The fibre cable system comes with a number of existing long-term contracts with large customers active in the deepwater region of the Gulf of Mexico. Tampnet intends to continue to develop the fibre and expand the network to provide direct fibre access and LTE coverage to customers across the maritime industry.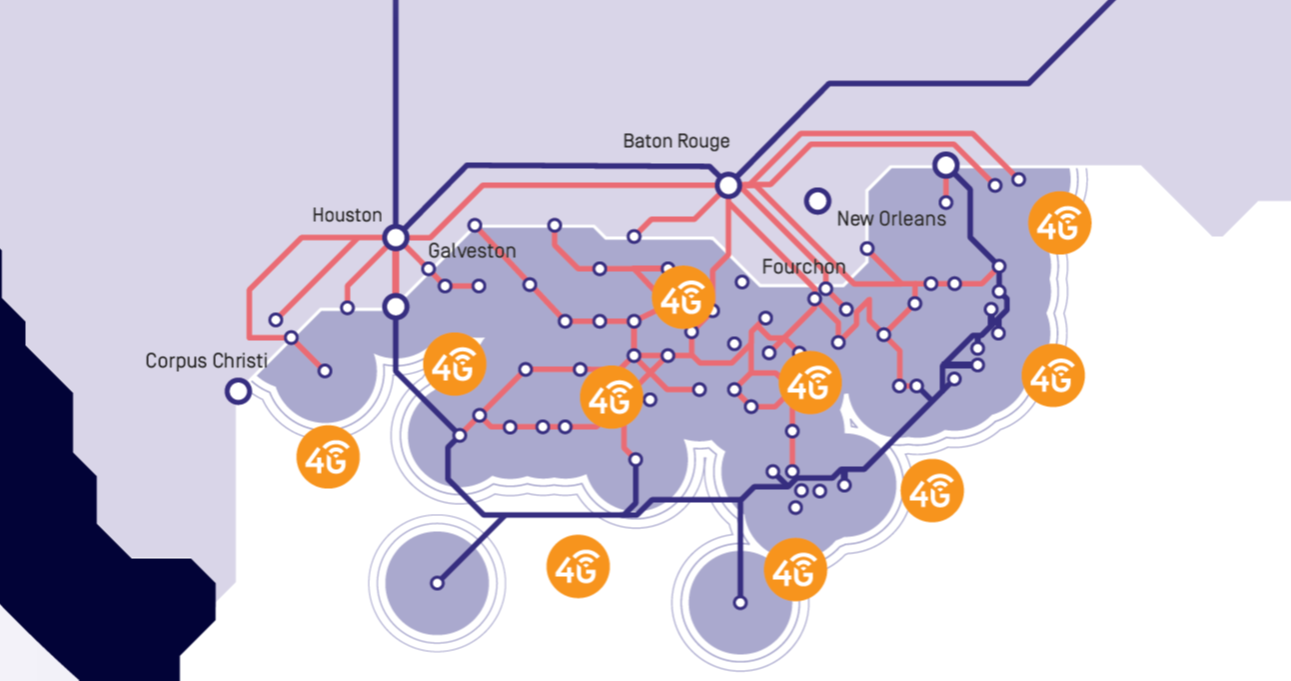 Replicate North Sea model
The acquisition of the BP fibre cable marks a key strategic move for Tampnet in the GoM, de-risking the business by securing long-term access to the only fibre infrastructure in the region and it will enable Tampnet to replicate its North Sea business model in the GoM and fits with Tampnet's aim of growing internationally. Having a reliable communications network is operation critical for offshore service providers, particularly as they prioritise digitalisation. This acquisition ensures Tampnet is able to deliver the infrastructure necessary to match its customers' needs.
For more information please contact:
Per Helge Svensson, Chief Executive Officer, Tampnet
Mobile: +47 905 29 868
Email: phs@tampnet.com
Trygve Hagevik, Chief Commercial Officer, Tampnet
Mobile: +1 (713) 444-4463
Email: th@tampnet.com
www.tampnet.com