April 24th, 2017
Tampnet announced today that they have expanded their international carrier network reach into Amsterdam Metro. This is done by extending their London footprint with Fibre to Amsterdam and Fibre from Amsterdam via Denmark and the Subsea cable into Norway.
This initiative enables Tampnet to build redundant paths into Amsterdam City Centre.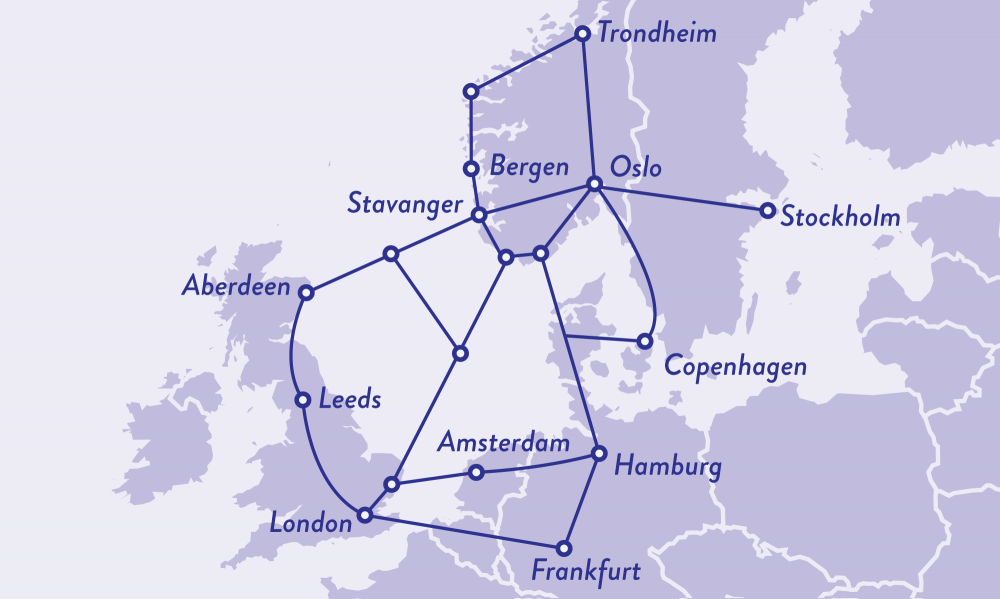 With their presence in Global Switch, Equinix AM3, AM5 and Interxion AMS7, Tampnet now has four diverse Points of Presence available to accommodate Oil&Gas customers from their North Sea business as well as an even more robust backbone for their International Carrier Business.
Tampnet is building a cutting edge DWDM system by using the latest CDC technology enabling full Optical Restoration capabilities.
Based on their successful business model and high-end infrastructure from the North Sea, Tampnet is expanding their Network footprint to major hubs in North Europe.
"We are pleased that our aggressive investment in our new business unit "International Carrier" is moving forward and expanding its network in Europe", says Per Helge Svensson, the Tampnet CEO.
"Even more exciting is the overall customer interest and the fact that we already have a dominant role in the Low Latency market. Tampnet International Carrier is clearly gaining market shares and ready for new opportunities".
Tampnet operates the largest offshore high capacity communication network in the world and serves more than 240 O&G platforms, Floating Production Storage and Offloading units (FPSOs) and exploration rigs in the GoM, as well as on the Danish, Norwegian and the UK continental shelves of the North Sea. In total, Tampnet owns and operates a redundant offshore infrastructure network based on 2,500km of subsea fiber optic cable in the North Sea, complemented with a large number of high-capacity, carrier grade radio links and a high number of 4G base stations.

For more information, please contact:
Cato Lammenes, Managing Director International Carrier
Mobile: +47 930 88 839
Email: cl@tampnet.com
Per Helge Svensson, Chief Executive Officer
Email: phs@tampnet.com