Published by:

Søren Arentsen
Published on:
Stavanger, Norway, April 29 – Tampnet today announced that NL-ix, the Interconnect Exchange, has chosen its low latency route between Amsterdam and Copenhagen utilizing the "Cobra" cable landing in Esbjerg, Denmark –cutting the current Round Trip Delay by 36% from 14 ms to 9 ms

.

NL-ix distributes 4,76 Tb/s (peak traffic) of Internet traffic via its proprietary network to over 2.400 other providers making its pan-European network an important part of the Internet's core infrastructure. NL-ix is constantly improving its offering, making it faster, more resilient and more economical.
We serve the majority of Internet Service Providers in Denmark, and content requested by their users which is not directly available in Copenhagen will come, in many cases, from Amsterdam. We can now deliver that content 36% faster. We offer our clients the lowest possible latency and prove it by showing the current Round Trip Times on all links in our network in real time on our website. By being completely transparent about this, we have opened up the black box that others prefer to keep a lid on."

Jan Hoogenboom
CEO and founder NL-ix
"We are very excited to welcome NL-ix as a new customer and help them improve the service they offer their customers. This route between Copenhagen and Amsterdam has been enormously successful since it was launched in 2019 and underscores our development strategy of continuously bringing new, high value and meticulously engineered, routes to the market. Diversity and low-latency are two parameters that our network is designed to support as Nordic data traffic continues to grow", said Cato Lammenes Managing Director, Tampnet Carrier.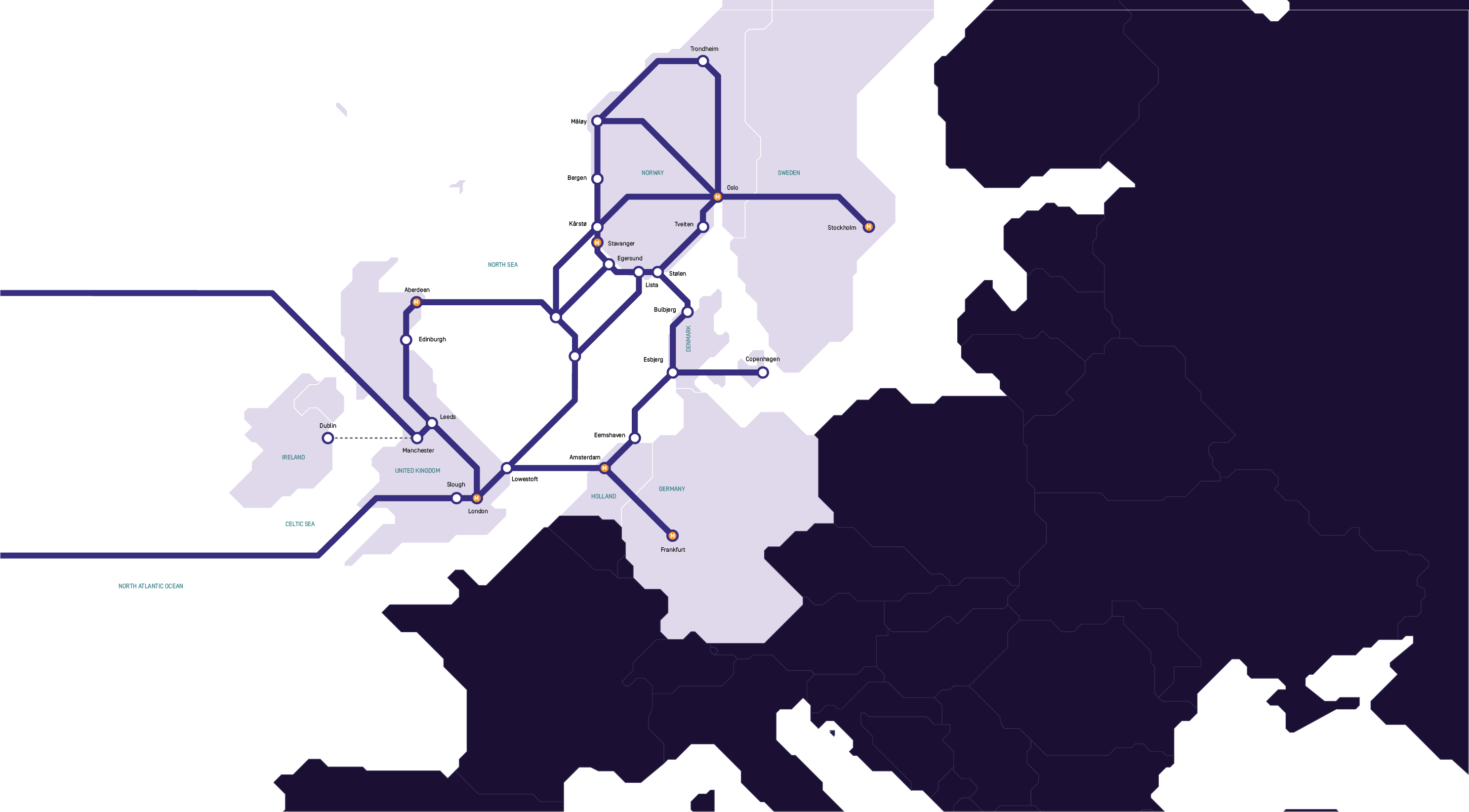 About NL-ix
NL-ix is Europe's most experienced and largest geo-dispersed interconnect exchanges worldwide, combining one of the world's leading internet exchanges with a full portfolio of network, cloud and data center interconnection solutions. Via a range of innovative tools, our customers can own, scale and orchestrate their interconnections locally, regionally, or across Europe. www.nl-ix.net
About Tampnet Carrier
Tampnet Carrier, a subsidiary of Tampnet, an offshore network provider operating since 2001, is headquartered in Stravanger, Norway. Tampnet Carrier solutions are delivered based on company's foundational tenets: availability, quality, and security. Tampnet Carrier's unique network routes pass through eight countries, connecting 30 core data centres across 12 markets throughout Europe and the United States. The company's dual path capability between Norway and Europe is its key differentiator, providing diverse routing through Great Britain and via Sweden and Denmark. The company's high-speed terrestrial and subsea network between Norway and Europe enables ultra low latency, highly reliable and secure connectivity solutions for the most discerning network customers.
Contact
Cato Lammenes, Managing Director, Tampnet Carrier
Mobile phone: +47 930 88 839
Email: cl@tampnet.com
Simon de Boer, Manager Marketing and Communications, NL-ix